ENERGIZE Today's Youth to Make Smart CHOICES and Create EMPOWERED Futures
Youth Motivational Speaker Jake French doesn't mince words or rely on rhetoric to reach kids in today's real-issue world. From bullying to substance abuse, to self-esteem and setting boundaries, there's never been a more important time to give students the answers, skills, and real-life tools they need to propel their lives, health, relationships, and well-being forward in a positive way. This is where Jake delivers the truly perspective challenging messages that sink in and create extraordinary change.
With humor and heart Jake teaches students to:
Choose an ATTITUDE that gives them POWER over their circumstances
Understand how it feels to be BULLIED, then start creating positive RELATIONSHIPS
CONNECT with other students and become an encouraging INFLUENCE
PREVENT destructive decisions after seeing a rolling example of the true COST
Become a LEADER who can get a group EXCITED about their ideas and aspirations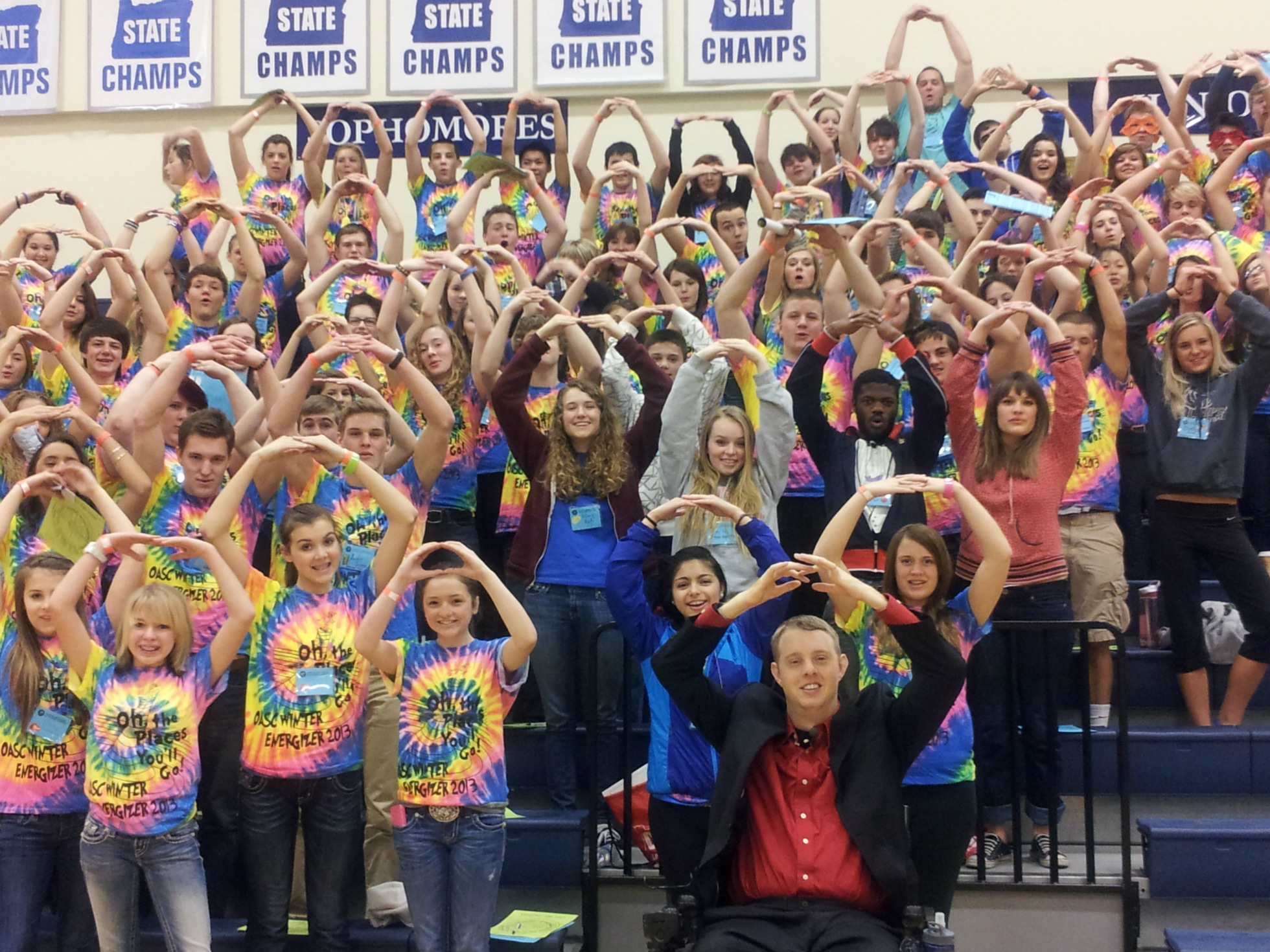 Youth audiences today need more than fluff. More than sermons. More than helpful hints. They need a way to develop the kind of intuition and action plans necessary to navigate a complicated and serious world, without losing the joy, excitement, and energetic enthusiasm of youth. There's no one better to help them do all that and more than motivational speaker Jake French. Students will both laugh and cry as they connect the dots between Jake's incredible journey and their own path – leaving them with tools that can and will change lives.
Here are just some of Jake's most requested topics for youth groups and school events:
Download Printable Version of All Topic Descriptions
Ready to move your next audience to adopt empowering mindsets and strategies?